::
Hello Team,
first post, first bug report (no debug files).
Using UMS since several years without a problem. Since 7.6.0 (I think) my Handbrake encoded mp4-files are displayed with wrong aspect ratio. My renderers are Panasonic TVs.
UMS 7.5.0 correct AR: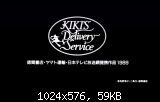 UMS 8.0.0-b1 wrong AR: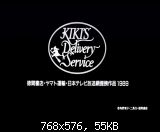 Maybe it's the absence of "FFmpeg DVR-MS Remux" causing this problem.
UMS 7.5.0 (with "FFmpeg DVR-MS Remux"):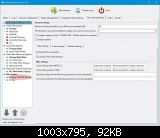 UMS 8.0.0-b1: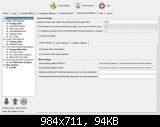 Attached a 16 seconds clip for verifying.
Here's another post with similar problems on Mac OS. I'm using Windows 7 and Windows 10.
https://www.universalmediaserver.com/fo ... 11&t=13284
If you need more info, please tell me.
Thanks!
::
Attachments

(3.77 MiB) Downloaded 408 times
Last edited by
Surfy
on Tue Jun 16, 2020 10:33 pm, edited 2 times in total.
::
@SubJunk :
Problem still persists in Version 8.0.0-RC1.

Debug files attached! 7.5.0 working perfect.
Come on developers. If you need more info, tell me!
Greetings, ...
::
Attachments

(72.29 KiB) Downloaded 389 times

(69.21 KiB) Downloaded 406 times
I've recently upgraded to Win 10 from 7 and am having this problem with a few but not all files.

I wanted to try a legacy version of UMS like 7.5 as suggested, but can't find a download without straying onto a dodgy non UMS site!

So a bit of back grond.

I have a Panasonic 50DX700, hard wired to my PC by powerlines. I had not problem with this sort of file until the upgraded to Win 10. In Win Explorer they seem to have the wrong aspect, and that's what is presented on the TV screen when I access them via UMS. Some files present correctly in Win 10, some do not. The ones that present correctly in 10, play correctly through UMS. If I put all the files on a memory stick and plug that directly into the TV bypassing the PC and UMS then all play at the correct aspect.

Short term solution, uses the memory stick, but I'd like to get to the bottom of the underlying issue.

UMS version is 9.1
::
Solved with version 9.5.0 (read changelog, please).
Verified!
Thanks to the whole team, UMS rocks!

::
::
Oh no!

Problem reintroduced with Version 9.6.2.
Maybe you have to undo "Fixed broken transcoding on renderers with KeepAspectRatio enabled" ... but I don't know.
9.5.0, 9.6.0 and 9.6.1 are working flawlessly.
Greetings, ...
::
Hi surfy, we have a proper fix for it (hopefully) waiting to go out, I'll make a build for you to test soon
::
Wow, thanks for your fast reply (and excuse my own lazyness, please).

Did a short test and your changes work as expected (at least for me).
Thank you very much!

::